Wicked Update: Learn about searching for publicly shared files on Baidu Pan.
There comes a time when those who imitate, innovate.
My friend says China is going to take over the world. And its Weixin is way better than Whatsapp. He's in Germany so I didn't realise that until now, when he shoved Baidu Pan in my face. It is wicked.
Pricing and Storage
You can get 2 Terabyte of free cloud storage with Baidu for life for free. Unlimited bandwidth. It's a promo going on right now. This will cost you $1200 a year with Google Drive. Dropbox offers 500 GB for $499 a year.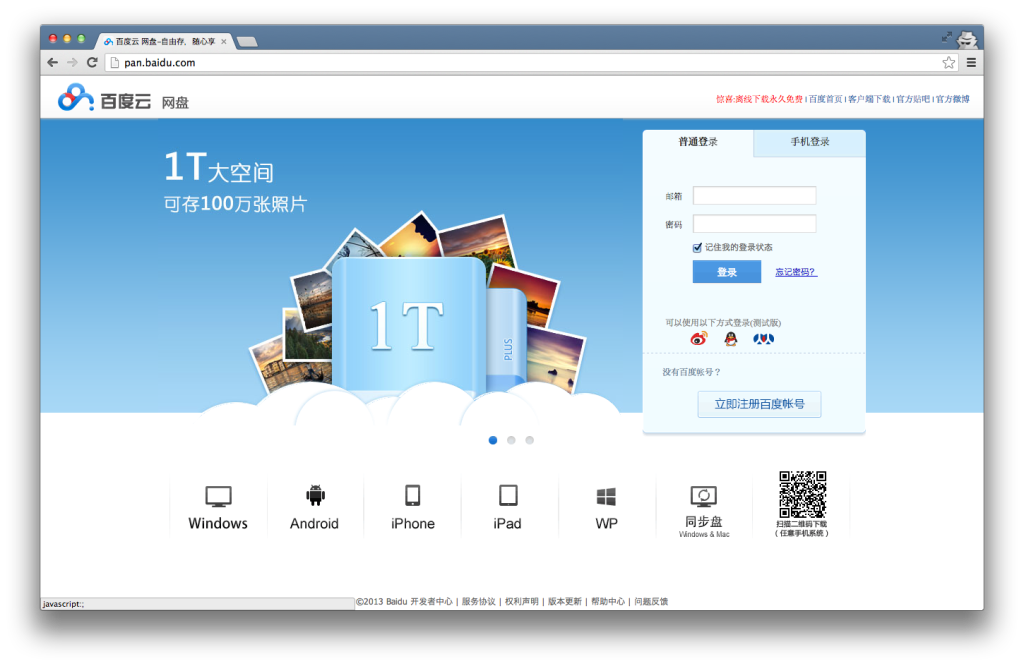 Uploading and Torrentting to Baidu Drive
You can upload from a link (i.e. streaming) or torrent tracker file/magnet link straight into your drive.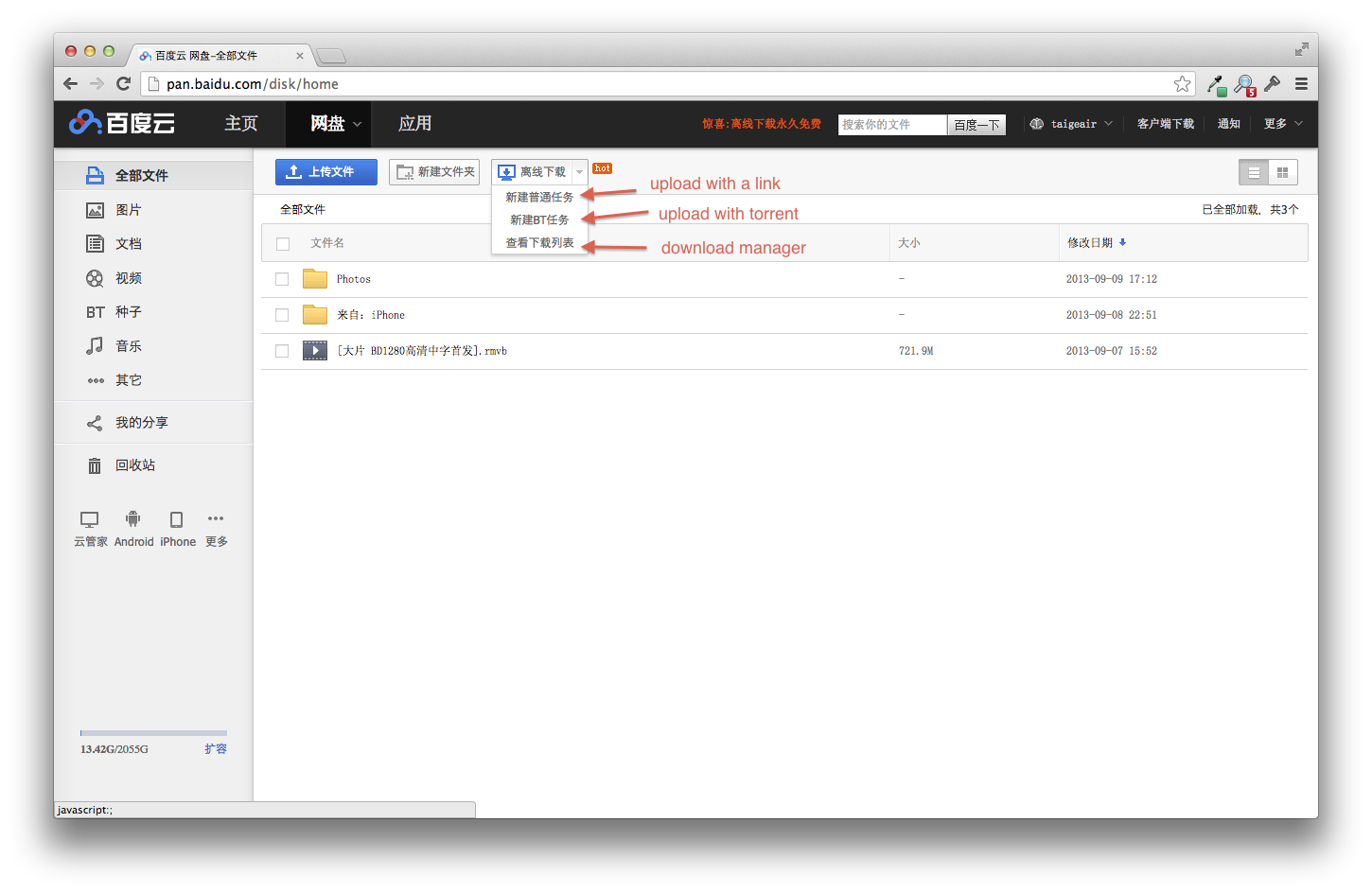 For example, if you like a song you can just give it the song URL.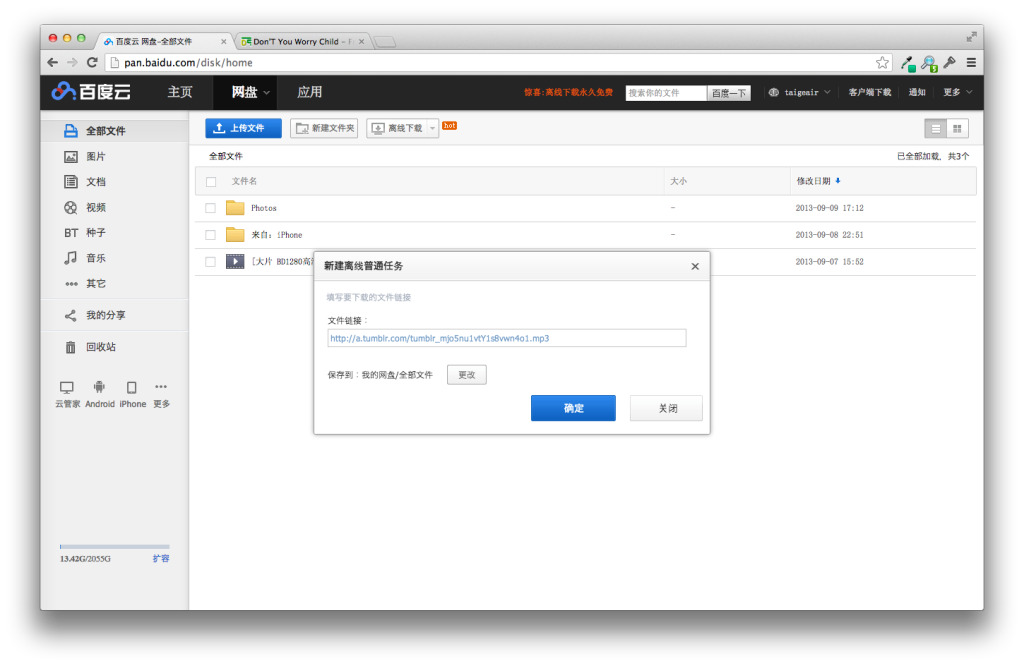 Playback and Streaming
You can play files directly from your drive by streaming or sharing it with your friends. Copy files from friends' drives directly into yours in seconds.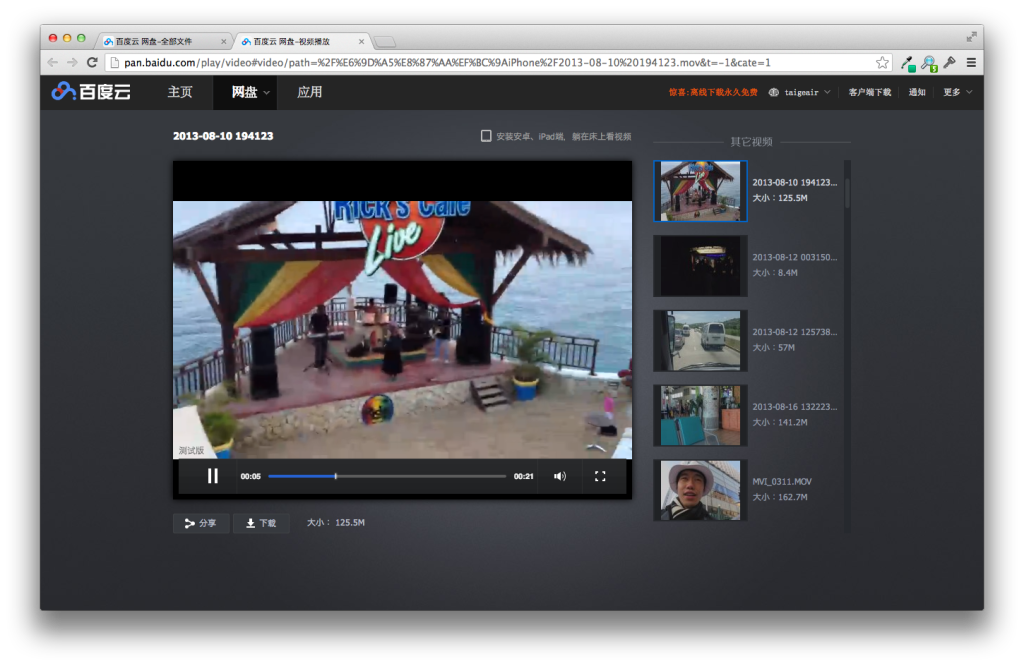 It also allows you to browse your files by music, video, Torrent, shared, etc.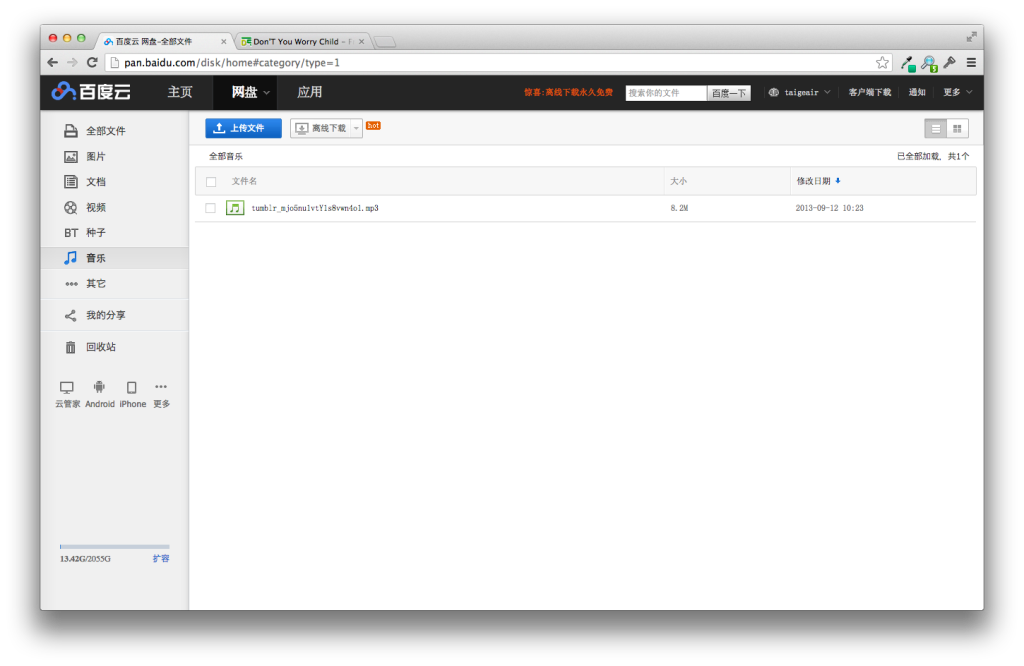 Hosted in China
Files are hosted in China which can be pretty cool but for me it means slower download speeds. It also doesn't use https which is bad.
How to get Baidu Pan
1. Signup
Register using your email. Enter email, password, and then captacha.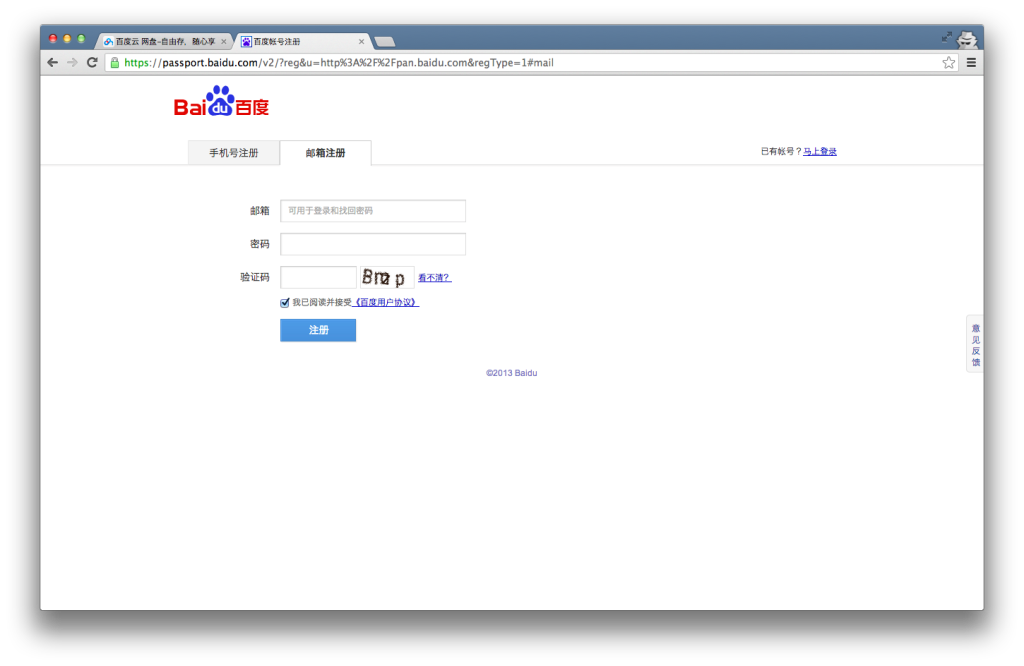 2. Download its mobile app
Android - For Android: Go into your settings to allow install apps outside of Play Store. Check the box that says allow apps from unknown sources.
iPhone - Get it from iTunes.
3. Sign into Mobile App
The first field is email and second is password.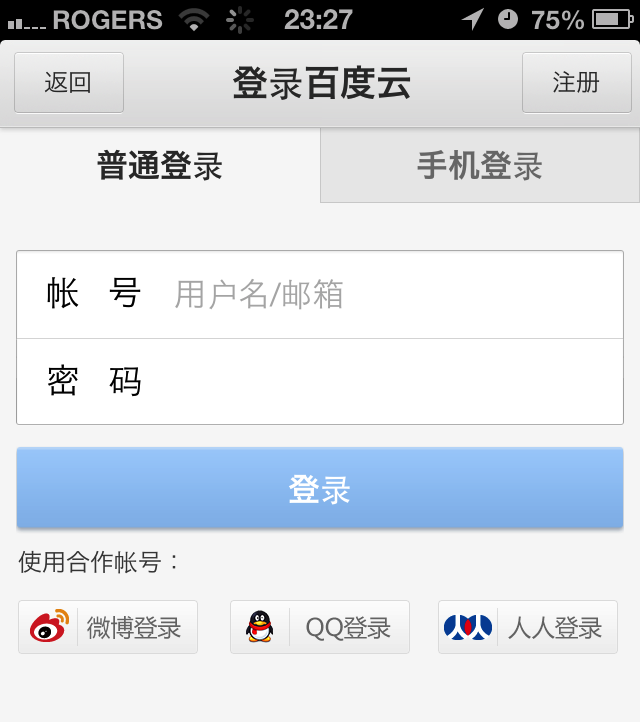 4. Claim space
Go back to pan.baidu.com and then click on claim space.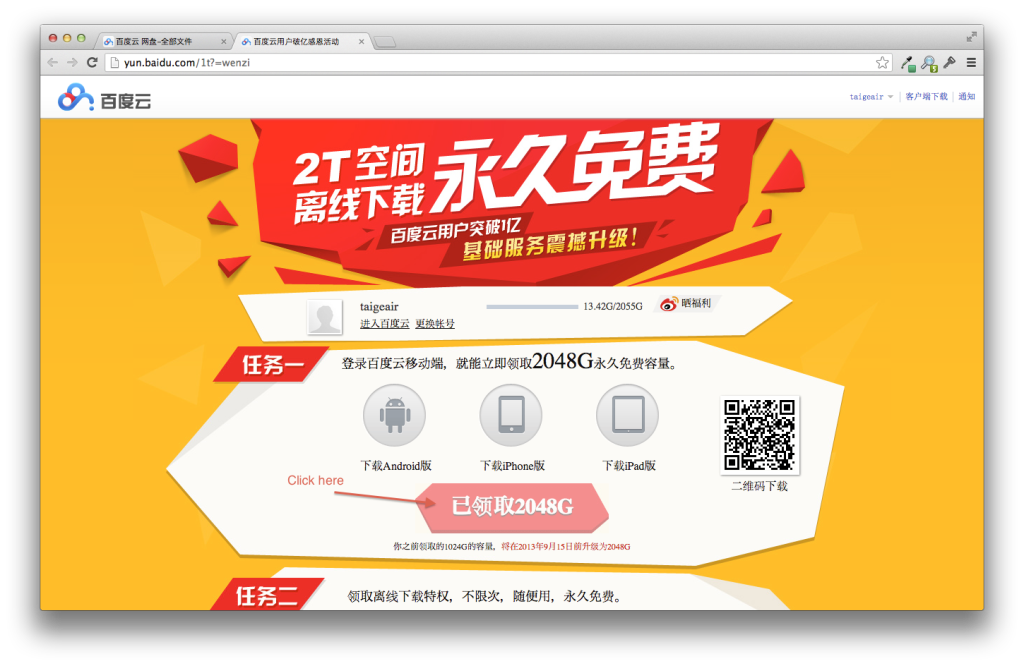 That's it
As my friend says to his non-Chinese friends, "I'm going to give you a tip that's really going to help you in life -- learn some Chinese." Baidu Pan is only in Chinese.
On another note, Tencent is offering 10TB. 360 Cloud offers 36TB for free and supposedly has faster streaming services but I haven't tried those yet. But yeah, 36 Terabytes sounds good to me :)
Update: I just got 26 TB from Yun Pan 360. Its speeds are faster but I can't use it on OS X so I can't recommend it. The sign up process is similar.

---